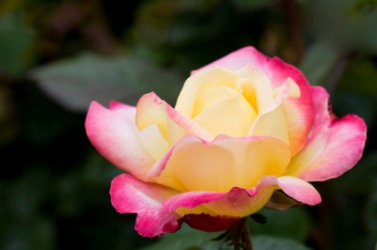 The hybrid tea called Peace.
---
hybrid tea
any of a popular group of rose varieties having desirable characteristics, as fragrance, colors, etc.: created by crossing the tea rose with certain hybrid roses
---
hybrid tea
noun
Any of various cultivated hybrid roses originally developed in the late 1800s from crosses between tea roses and other rose types, noted for their long-stemmed flowers in a wide range of colors and for their extended blooming season. Also called hybrid tea rose.
---