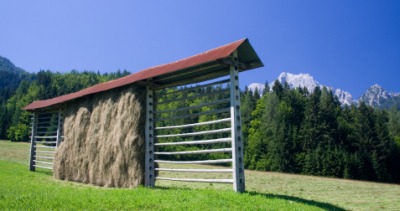 Hay on a hayrack.
---
hayrack
noun
a rack or frame from which cattle, horses, etc. eat hay
☆

a framework extending up from a wagon, to permit carrying larger quantities of hay
a wagon having this
---
hayrack
noun
A rack from which livestock feed.

a. A rack fitted to a wagon for carrying hay.

b. A wagon fitted with such a rack.
---
hayrack
---