Hawaiian
[hə wä′yən, -wī′ən]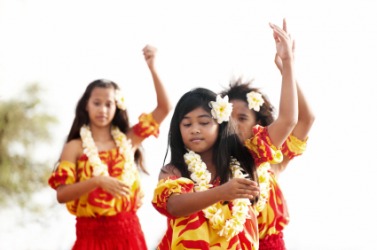 Young Hawaiian dancers.
---
Hawaiian
adjective
of Hawaii or its people, indigenous language, or culture
noun
a person born or living in Hawaii
a Hawaiian of indigenous Polynesian descent
the Austronesian language of the Hawaiians
---
Hawaiian
or Ha·wai'·ian
noun
a. A Native Hawaiian.

b. A native or inhabitant of the Hawaiian Islands or the state of Hawaii.

The Polynesian language of Hawaii.
Related Forms:
---