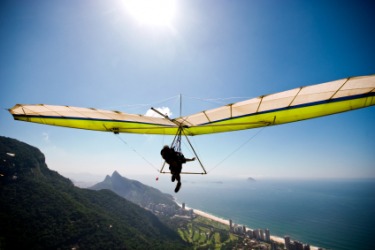 A person engaged in hang gliding.
---
hang gliding
☆
the sport of gliding through the air while hanging suspended by a harness from a large kitelike device ()
---
hang gliding
Verb
Present participle of hang glide.
Noun
(uncountable)
The sport of flying in a hang glider.
Noun
Alternative spelling of hang gliding.
---