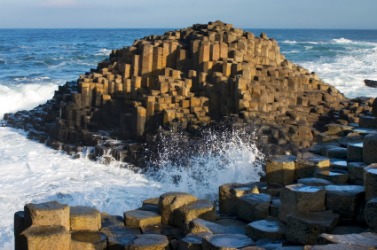 Giant's Causeway in Northern Ireland.
---
Giant's Causeway
headland in N Northern Ireland, consisting of thousands of small, vertical basaltic columns: c. 3 mi (4.8 km) long
---
Giant's Causeway
A basaltic formation on the northern coast of Northern Ireland. It consists of thousands of columns of volcanic origin forming three natural platforms. According to legend, it was once a bridge for giants crossing between Ireland and Scotland.
Giant's Causeway
---