garish

gar·ish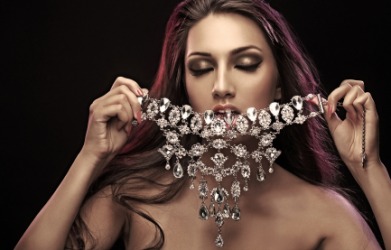 Some might consider this necklace garish.
adjective
The definition of garish is something showy, gaudy or overdone in a tasteless way.

An example of something that would be described as garish is a giant and overdone necklace dripping with fake diamonds.
---
garish
too bright or gaudy; showy; glaring: garish colors
gaudily or showily dressed, decorated, written, etc.
Origin of garish
earlier
gaurish
, probably from Middle English
gauren
, to stare
---
garish
adjective
Overly bright or ornamented, especially in a vulgar or tasteless way; gaudy.
Origin of garish
Origin unknown
Related Forms:
---
garish

Origin
Perhaps from Old Norse gaurr ("rough fellow") .
---