---
gambling
noun
The activity of playing a game for stakes or betting on an uncertain outcome.
The business of operating facilities where such activities take place.
---
gambling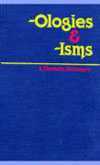 pari-mutuel
a system of betting used at horseracing tracks under which holders of winning tickets divide the total amount wagered in proportion to their wagers.
philocubist
a devotee of games involving dice.
sortition
the casting of lots, as in a gambling game.
totalizator, totalizer
a machine used in pari-mutuel betting for posting odds and results.
---
gambling

Verb
Present participle of gamble.
---