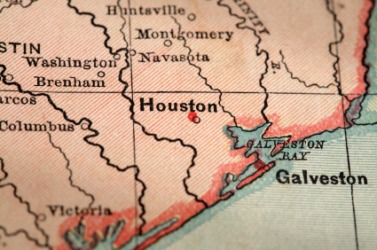 Galveston on a map.
---
Galveston
seaport in SE Tex., on an island () at the mouth of Galveston Bay: pop. 57,000
Origin of Galveston
; from Galveston Bay
---
Galveston
A city of southeast Texas south-southeast of Houston on Galveston Island at the entrance to Galveston Bay, an arm of the Gulf of Mexico. Founded by French pirates in 1816, it grew as a port in the mid-1800s.
---