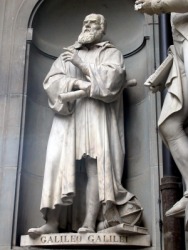 A statue of Galileo Galilei.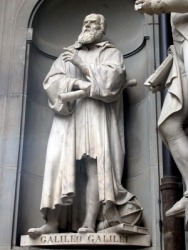 A statue of Galileo Galilei.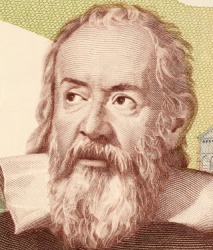 The famous Italian scientist, Galileo Galilei.
---
Galileo Galilei
1564–1642.
Italian mathematician and astronomer. Galileo constructed a telescope (1609) with which he discovered the moons of Jupiter and made other astronomical observations. He strongly advocated Copernicus's theory that the earth moves around the sun, which led to his interrogation by the Inquisition (1633) and a life sentence of house arrest.
Related Forms:
Galileo Galilei
pastel on paper portrait by Ottavio Leoni (1578?–1630)
---