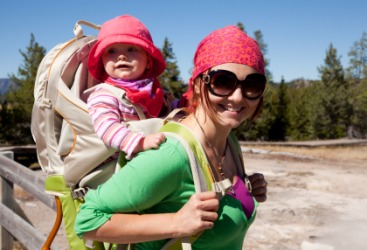 A mother and child galavanting.
verb
Galavant, an alternative spelling of gallivant, is defined as to go from place to place seeking out entertainment and amusement.

When you go on a backpacking trip around Europe purely for fun and entertainment, this is an example of when you galavant around Europe.
---
galavant
---
galavant
---