food service
[fo͞odˈsûrˌvĭs]
noun
The definition of food service is the industry related to making, transporting or selling prepared foods to restaurants, hospitals, schools and lodging establishments.

An example of a company in the food service industry is Sysco.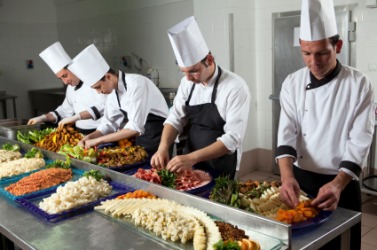 These chefs work in the food service industry.
---
food service definition by American Heritage Dictionary
or food·ser·vice
noun
The practice or business of making, transporting, and serving or dispensing prepared foods, as in a restaurant or commissary.
Related Forms: