food service
food service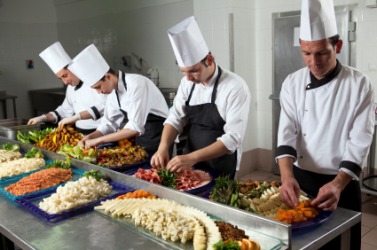 These chefs work in the food service industry.
noun
The definition of food service is the industry related to making, transporting or selling prepared foods to restaurants, hospitals, schools and lodging establishments.

An example of a company in the food service industry is Sysco.
---
food service
or food·ser·vice
noun
The business of making, transporting, and dispensing prepared foods, as in a restaurant or cafeteria.
Related Forms:
---
food-service

---