Fontainebleau
[fōn ten blō′; E fänt′'n blō′, -blo̵̅o̅′]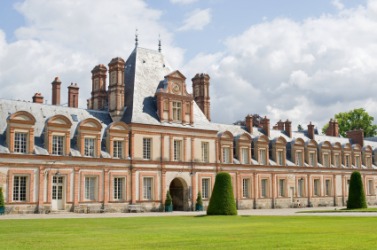 The castle at Fontainebleau.
---
Fontainebleau
town in N France, near Paris: site of a palace of former kings of France: pop. 15,000
---
Fontainebleau
A town of northern France southeast of Paris. Its chateau (built by Francis I) was long a royal palace and is now the summer residence of the president of France. The revocation of the Edict of Nantes was signed here in 1685.
---