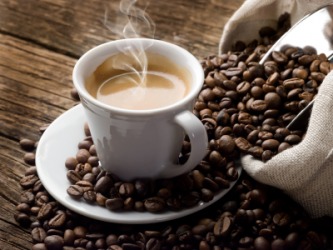 A flavorful cup of coffee.
adjective
The definition of flavorful is something that has a pleasant flavor or that has a strong taste.

Coffee that has a very strong, rich and full taste to it is an example of coffee that would be described as flavorful.
---
flavorful
having a rich, pleasing flavor; savory
also
fla′vor·some
,
fla′vor·ous
, or
fla′vory
---
flavorful
adjective
Full of flavor; savory.
Related Forms:
---
flavorful

Adjective
(comparative more flavorful, superlative most flavorful)
Full of flavor.
---