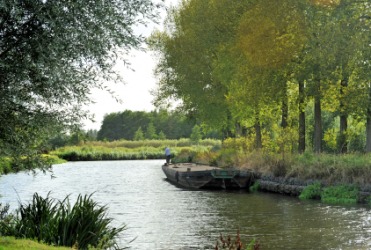 A landscape in Flanders.
---
Flanders
region (in medieval times a county) in NW Europe, on the North Sea, including a part of NW France & the provinces of East Flanders & West Flanders in Belgium
---
Flanders
A historical region of northwest Europe including parts of northern France, western Belgium, and southwest Netherlands along the North Sea. For many centuries it enjoyed virtual independence and great prosperity as a center of the cloth industry. The Habsburg wars in the Low Countries caused the eventual division of the region, which suffered heavy damage during World War I and World War II.
A Dutch-speaking region of northern Belgium. It was granted limited autonomy in 1980.
---