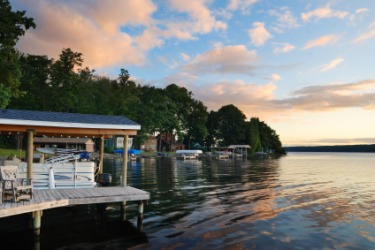 Sunrise over the Finger Lakes.
---
Finger Lakes
group of long, narrow glacial lakes in WC N.Y.
---
Finger Lakes
A group of 11 elongated glacial lakes in west-central New York, including Cayuga and Seneca, the largest and deepest of the lakes. The region is a major grape-growing area with many resorts and recreational facilities.
---