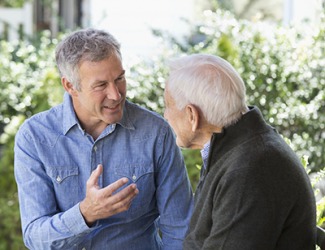 Steve used the figurative language 'We'll cross that bridge when we come to it.' in response to his father's concerns about aging issues.
noun
The definition of figurative language is language used to describe someone or something by comparing to another, or using words for description that do not have a literal meaning.

An example of figurative language is someone saying "her voice sounds like Madonna."
---