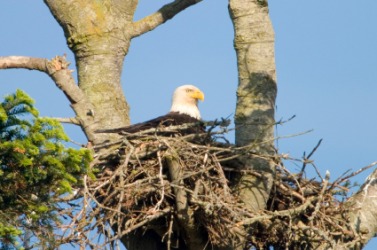 An eagle's eyrie.
noun
The definition of an eyrie, also spelled aerie, is a lofty nest of a bird of prey.

An eagle's nest up in a high tree is an example of an eyrie.
---
eyrie
---
eyrie
---
eyrie

Noun
(plural eyries)
A bird of prey's nest.
Any high and remote but commanding place.
---