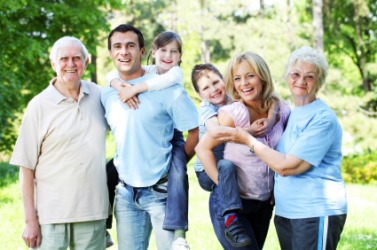 A portrait of an extended family.
noun
Extended family is defined as a person's relatives outside of the immediate circle of his spouse or children.

An example of extended family is grandparents, aunts, uncles and cousins.
---
extended family
a nuclear family together with other relatives living with them or nearby
---
extended family
noun
A family group that consists of parents, children, and other relatives, often living in close proximity.
---
extended-family

---