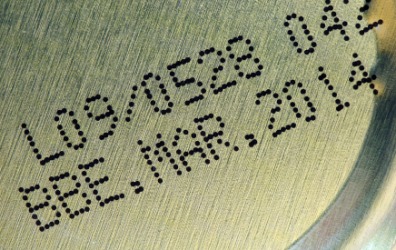 Expiration date on the bottom of a can of food.
---
expiration date
noun
The date past which a product, such as food or medicine, must be sold or removed from availability because it is no longer expected to be fresh or effective. Also called sell-by date.
The date on which something, such as a warranty or license, is no longer valid or in effect.
---