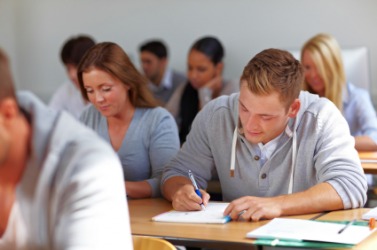 A group of students taking an exam.
noun
The definition of an exam is a test administered to assess someone's level of understanding or knowledge, or a medical procedure designed to determine something about the state of your health.

A test you take to gain admittance to a school is an example of an entrance exam.
When your doctor gives you a physical and checks your overall health, this is an example of a medical exam.
---
exam
---
exam
noun
An examination; a test.
---
exam

Noun
(plural exams)
(informal) Shortened form of examination especially when meaning test or in compound terms.
---