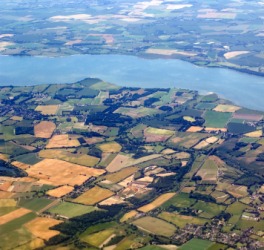 English countryside in the county of Essex.
---
Essex
Essex, 2d Earl of (Robert Devereux) 1566-1601; Eng. soldier & courtier: executed for treason
former Anglo-Saxon kingdom in E England

county in SE England, on the North Sea: 1,419 sq mi (3,675 sq km); pop. 1,529,000
---
Essex
A historical region and Anglo-Saxon kingdom of southeast England. Probably settled by Saxons in the early sixth century, the kingdom was long dominated by Mercia and later by Wessex before and after its inclusion in the Danelaw territories from 886 to 917.
---
Essex
---