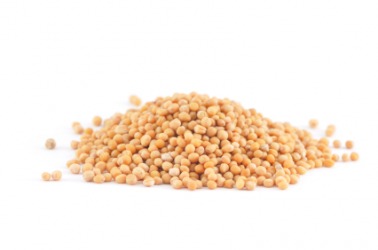 Mustard seed contains erucic acid.
---
erucic acid
noun
A monounsaturated fatty acid, C22H42O2, making up 40 to 50 percent of the total fatty acid in rapeseed, wallflower seed, and mustard seed, used in manufacturing cosmetics and photographic emulsions and films and as a lubricant.
Origin of erucic acid
From New Latin
Ērūca
,
arugula genus
(
from the fact that erucic acid is generally abundant in oil from the seeds of members of the mustard family such as arugula
), from Latin
ērūca
,
arugula
.
---
erucic acid
---