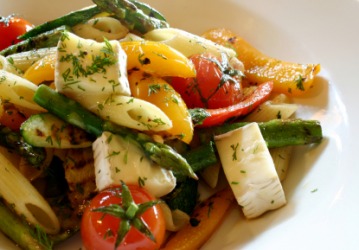 This salad looks eatable.
---
eatable
adjective
fit to be eaten; edible
noun
a thing fit to be eaten; food: usually used in pl.
---
eatable
---
eatable
Usage notes
Rather informal, due to simple analysis as eat + -able. edible is the usual term, and much more frequent – eatable may be interpreted as an error – while comestible is relatively formal.
More narrowly, used to mean "food that can be eaten, but is not of very high quality".
Noun
(plural eatables)
(chiefly in the plural) Anything edible; food.
---