Eastern Europe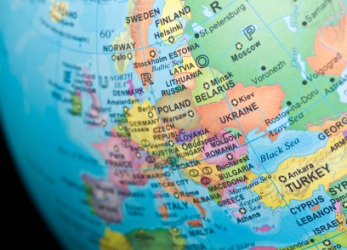 The countries of Eastern Europe.
---
Eastern Europe
The countries of eastern Europe, especially as defined by factors such as historic political ties with Russia, adherence to Eastern Orthodox Christianity, or use of Slavic languages and the Cyrillic alphabet.
---
Eastern Europe
Proper noun
A socio-politic geographical area of eastern Europe usually including the European countries to the east of the Czech Republic, Poland and the Balkans, and to the west of the Urals.
Usage notes
The boundaries of Eastern Europe are not always clearly defined. "Overlapping" occurs in such cases as those of Hungary, the Czech Republic and Poland. Numerous sources define Armenia, Azerbaijan and Georgia as Eastern European countries as well.
---