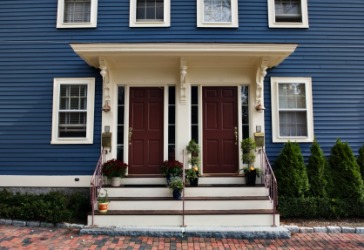 A duplex house in New England.
noun
The definition of a duplex house is a single home that is divided into two separate living spaces.

An example of a duplex is a house with two doors side by side that enter into different living spaces in one home, one upstairs and one downstairs.
---
duplex house
a house consisting of two separate family units
---