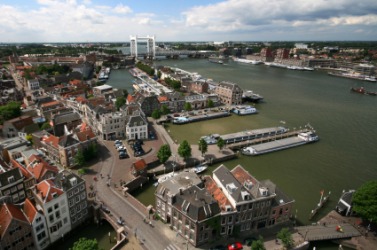 An aerial view of the city of Dordrecht.
---
Dordrecht
city in SW Netherlands, on the Maas (Meuse) delta: pop. 113,000
---
Dordrecht
also Dort
A city of southwest Netherlands on the Meuse River southeast of Rotterdam. Founded in the 11th century, it is a railroad junction and river port.
---