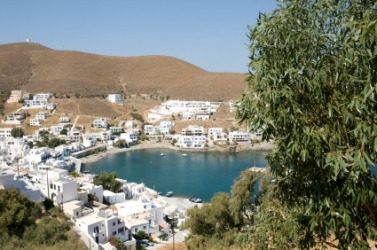 A village on one of the Dodecanese Islands.
---
Dodecanese
group of Greek islands in the Aegean, off the SW coast of Turkey: 1,048 sq mi (2,714 sq km); pop. 163,000
---
Dodecanese
An island group of southeast Greece in the Aegean Sea between Turkey and Crete. The name means "12 islands," although there are also several islets. The islands were held by Turkey from 1522 until 1912.
---
Dodecanese
Proper noun
An island chain consisting of twelve main islands including Rhodes, its capital.
Origin
From Ancient Greek Δωδεκάνησα (dodekanesos, "twelve islands"), from δώδεκα (dodeka, "twelve") + νήσος (nesos, "island").
---