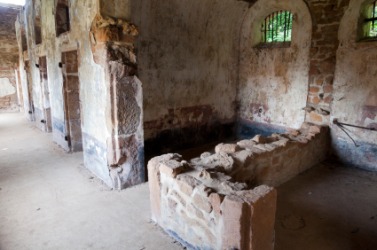 Prison ruins on Devil's Island.
---
Devil's Island
one of a group of French islands off the coast of French Guiana: site of a former penal colony
---
Devil's Island
An island in the Atlantic Ocean off French Guiana. A French penal colony after the 1850s, it held many political prisoners, including Alfred Dreyfus (imprisoned 1895–1899).
---