detective

de·tec·tive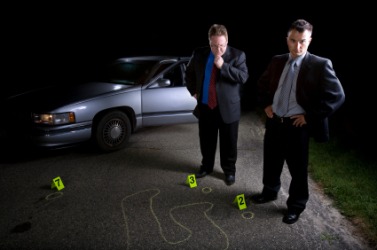 Two detectives investigate a murder scene.
adjective
The definition of detective is something related to investigating a crime or is used for detecting or finding something.

An example of detective is examination of a crime; detective investigation.
noun
Detective is defined as someone hired to investigate and solve crimes.

An example of a detective is a law enforcement officer investigating a kidnapping.
---
detective
of or for detection
of detectives and their work
Origin of detective

short for detective policeman a person on a police force, whose work is investigating and trying to solve crimes

Origin of detective

short for private detective a person working privately to investigate crimes, gather information, etc.
---
detective
noun
A person, usually a member of a police force, who investigates crimes and obtains evidence or information.
adjective
Of or relating to detectives or their work: detective novels.
Suited for or used in detection.
---
detective

terms etymologically related to detective
See also:
détective
---