decimal number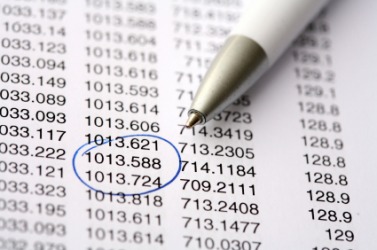 The item circled is a decimal number.
noun
The definition of a decimal number is another way of representing a fraction by showing the part of the whole by placing it on the right side of a period.

An example of a decimal number is the number 1.33. The numbers ".33" are the parts of a whole and are the approximate equivalent of the fraction 1/3.
---
decimal-number

Noun
(plural decimal numbers)
(mathematics) A number represented by the decimal digits 0 to 9 and possibly a decimal point.

Thirteen and a quarter is 13.25 as a decimal number.
---
decimal number - Computer Definition
---