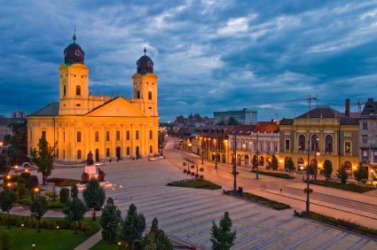 An evening view of city hall in Debrecen.
---
Debrecen
city in E Hungary: pop. 211,000
---
Debrecen
A city of eastern Hungary near the Romanian border east of Budapest. Founded in the 1300s, it was the provisional capital from 1944 to 1945.
---
Debrecen
Proper noun
A town in Hungary; the capital of the county of Hajdú-Bihar.
---