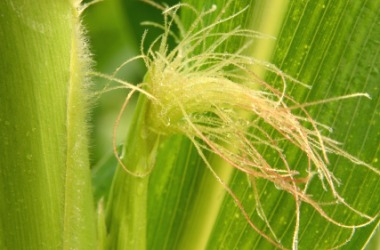 A tuft of corn silk.
noun
The definition of corn silk means the long fibers on an ear of corn.

An example of corn silk is the tassel and fibers that people pull off an ear of corn before cooking.
---
corn silk
the long, silky fibers that are the styles of an ear of corn: the longer fibers hang out of the husk in a tuft which catches pollen
---
corn silk
noun
The styles and stigmas that appear as a silky tuft or tassel at the tip of an ear of corn, used as a diuretic in herbal medicine.
---