copyright page

noun
The definition of a copyright page is the page in the front of a book that lists publication, legal, copyright, printing, listing and ISBN information.

An example of a copyright page is where a reader would find out who owns the copyright for a specific book.
---
Copyright Page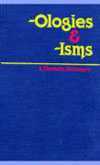 Editorial Staff:
Editor in Chief: Laurence Urdang
Editors, Third Edition: Anne Ryle and Tanya H. Lee
Associate Editor, Third Edition: Frank R. Abate
Editor, Second Edition: Charles Hoequist, Jr.
Editor, First Edition: Howard G. Zettler
Editorial Assistants: Peter M. Gross, Barbara Ann Kipfer, John B. Landry, Linda M. D. Legassie, Charles F. Ruhe
Gale Research Company:
Publisher: Frederick G. Ruffner
Editorial Director: Dedria Bryfonski
Director, Indexes and Dictionaries Division: Ellen T. Crowley
Production Supervisor: Mary Beth Trimper
Production Assistant: Michael Vargas
Art Director: Arthur Chartow
Library of Congress Cataloging-in-Publication Data
Main entry under title:-ologies & -isms."A Laurence Urdang reference book."Includes index.1. English language—Reverse indexes. 2. Learningand scholarship—Dictionaries. I. Urdang, Laurence.II. Ryle, Anne. III. Lee, Tanya H. IV. Title: -ologiesand -isms.PE 1680.04 1986 42311 85-31217ISBN 0-8103-1196-8
Copyright ® 1986 by Gale Research Company
Typographic and Systems Design by Laurence Urdang Inc.
Data Processing and Compositionby Shepard Poorman Communications Corp., Indianapolis, Indiana
Printed in the United States of America
---