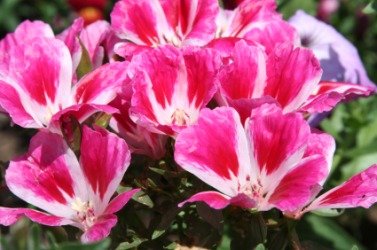 A close up of the clarkia flower.
---
clarkia
☆
noun
any of a genus (Clarkia) of W American wildflowers of the evening-primrose family, having white, rosy, or purple flowers
Origin of clarkia
Modern Latin after William Clark
---
clarkia
noun
Any of various annual, chiefly western North American plants of the genus Clarkia, several of which are cultivated for their showy red, purple, pink, or white flowers.
Origin of clarkia
New Latin
Clarkia
,
genus name
, after William
Clark
.
---
clarkia
Noun
(plural clarkias)
Any of several annual flowering plants, of the genus Clarkia, native to the Americas
---