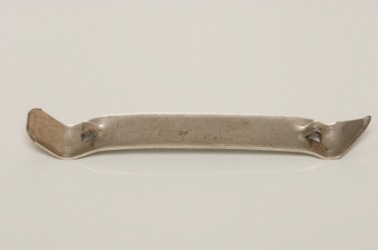 This can opener is referred to as a church key.
---
church key
☆
Slang
a device for opening cans, esp. originally beer cans, by punching a -shaped hole in the top
---
church key
noun
A can or bottle opener having a usually triangular head.
Origin of church key
From the resemblance of the cap-gripping end of some bottle openers to the ornamental handles of large keys, such as those used to lock church doors
.
---
church key
Noun
(plural church keys)
A can opener having a triangular tip that pierces the can.
---