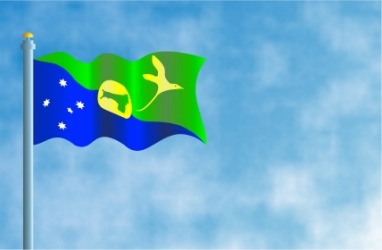 The flag of Christmas Island.
---
Christmas Island
island in the Indian Ocean, south of Java: a territory of Australia: 52 sq mi (135 sq km); pop. 1,300
---
Christmas Island
An Australian-administered island in the eastern Indian Ocean south of Java. It was annexed by Great Britain in 1888 and came under Australian sovereignty in 1958.
See Kiritimati.
---
Christmas Island
---