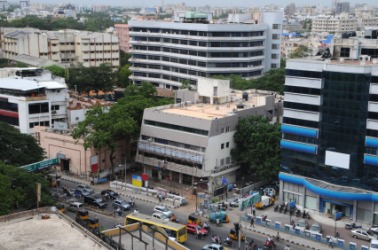 A view of downtown Chennai.
---
Chennai
seaport on the Coromandel Coast, India: capital of Tamil Nadu state: pop. 3,841,000
---
Chennai
Formerly Ma·dras
A city of southeast India on the Coromandel Coast of the Bay of Bengal. Founded in 1639 as Fort St. George by the British East India Company, Chennai was held by the French from 1746 to 1749. Now the capital of the state of Tamil Nadu, it is a major industrial, commercial, and cultural center.
---
Chennai
Proper noun
State capital of Tamil Nadu (India), formerly known as Madras.
---