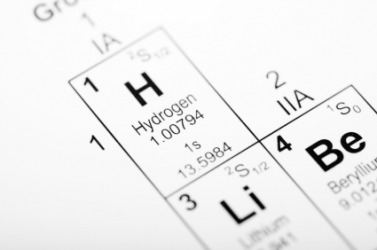 Hydrogen is a chemical element.
noun
The definition of a chemical element is any of the 118 (as of 2011) pure chemical substances made up of only one atom.

An example of a chemical element is hydrogen.
---
chemical-element

Noun
(plural chemical elements)
(chemistry) Any one of the simplest chemical substances that cannot be decomposed in a chemical reaction. Chemical elements consist of atoms which have the same number of protons.
---