Charlestown
[c̸härlz′to̵un′]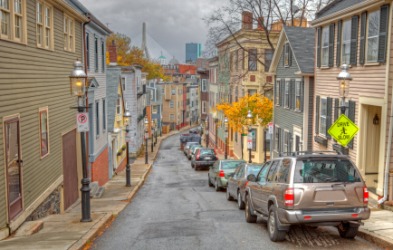 A street in the Boston neighborhood of Charlestown.
---
Charlestown
oldest part of Boston, at the mouth of the Charles River: site of the battle of Bunker Hill
Origin of Charlestown
after
Charles I
of England: see Prince Charles
---
Charlestown
A former city of eastern Massachusetts, the oldest part of present-day Boston. It was settled c. 1629. The Battle of Bunker Hill was fought here at Breed's Hill on June 17, 1775.
---