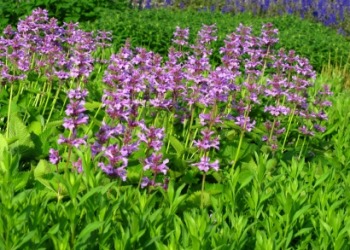 A bed of flowering catmint, or catnip, plants.
---
catmint
---
catmint
noun
Any of various aromatic, ornamental plants of the genus Nepeta in the mint family, having variously colored flowers with two-lipped corollas.
Chiefly British Catnip.
---
catmint
Noun
(countable and uncountable, plural catmints)
The plant Nepeta cataria, or other members of the genus; catnip.
---