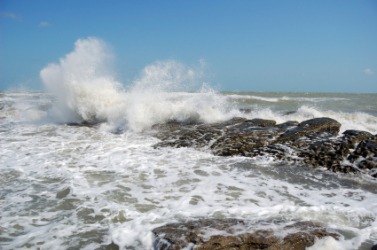 Waves and rocks on the Caspian Sea.
---
Caspian Sea
inland salt sea between Asia and extreme SE Europe, north of Iran: 143,244 sq mi (371,000 sq km)
---
Caspian Sea
A saline lake between southeast Europe and western Asia. It is the largest landlocked body of water on earth.
---
Caspian Sea
Proper noun
A landlocked sea between Asia and European Russia, and the world's largest inland body of water.
---