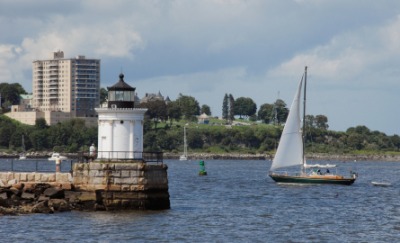 Portland as seen from Casco Bay.
---
Casco Bay
bay on the SW coast of Maine, on which Portland is located
Origin of Casco Bay
; from Algonquian, muddy: for the mud flats in the bay
---
Casco Bay
An inlet of the Atlantic Ocean in southwest Maine. The bay, with its hilly islands, is a popular vacation area.
---