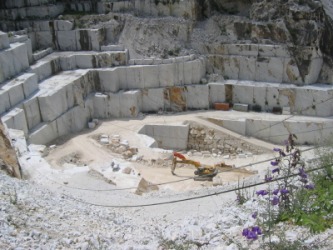 A white marble quarry in Carrara, Italy.
---
Carrara
commune in Tuscany, NW Italy: a fine white marble () is quarried nearby: pop. 69,000
---
Carrara
A city of northern Italy near the Ligurian Sea east-southeast of Genoa. It is famous for the white marble quarried nearby that was favored by Michelangelo.
---