---
carambola
a small, tropical shrub or tree (Averrhoa carambola, family Oxalidaceae) cultivated for its fruit
its glossy, yellow, fleshy, oval fruit with prominent ridges and a star-shaped cross section; star fruit
Origin of carambola
Port, probably from Marathi
karambal
---
carambola
noun
An ornamental evergreen tree (Averrhoa carambola), native to Southeast Asia and having crisp, edible, yellow to orange, longitudinally ridged fruits that are star-shaped in cross section.
The fruit of this plant. Also called star fruit .
Origin of carambola
Portuguese
perhaps from
Marathi
karambal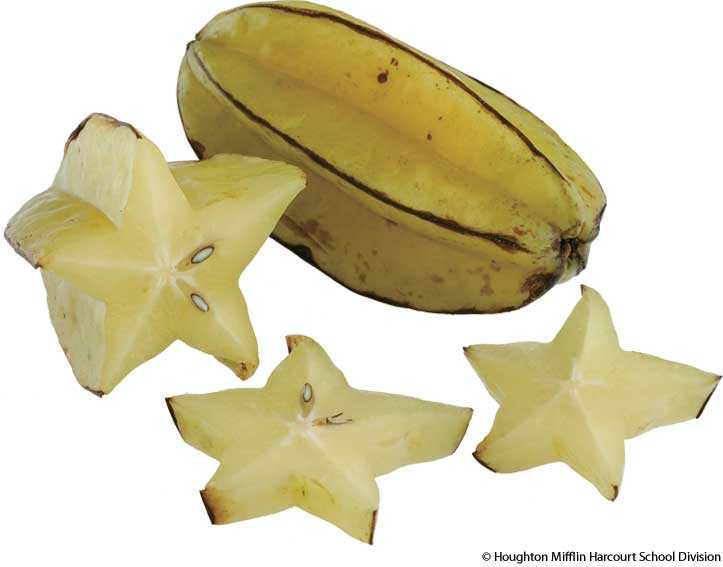 carambola
Averrhoa carambola
---
carambola

Noun
(plural carambolas)
A tree species native of southern Asia, Averrhoa carambola.
The fruit of carambola tree, more commonly known as star fruit.
---