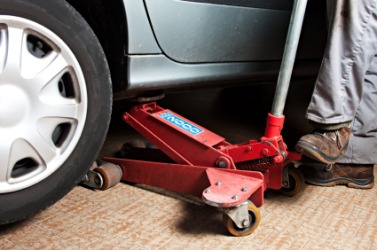 A car jack being used to lift a car.
noun
The definition of a car jack is a tool that allows someone to lift a car off the ground in order to make repairs or change a tire.

An example of a car jack is the metal device stored in the trunk of your car next to the spare tire.
---
car-jack

Verb
(third-person singular simple present car-jacks, present participle car-jacking, simple past and past participle car-jacked)
Alternative spelling of carjack.
---