Budapest
[bo̵̅o̅′də pest′]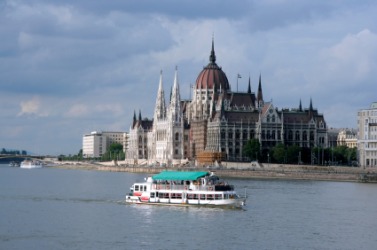 The Hungarian Parliament buildings in the capital city of Budapest.
---
Budapest
capital of Hungary, in the NC part, on the Danube: pop. 2,104,000
---
Budapest
The capital and largest city of Hungary, in the north-central part of the country on the Danube River. It was formed in 1873 by the union of Buda on the right bank of the river with Pest on the left bank. The city was the center of the Hungarian uprising against the Communist government in 1956.
---
Budapest
Proper noun
The capital city of Hungary.
---