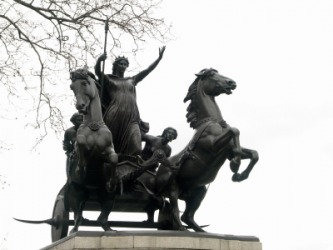 A statue of Queen Boadicea.
---
Boudicca
died 62; queen of the Iceni in ancient Britain, who led a vain revolt against the Romans ( 61)
---
Boudicca
also Bo·ad·i·ce·a First century AD.
Queen of ancient Britain who led a temporarily successful revolt against the Roman army that had claimed her deceased husband's kingdom.
---