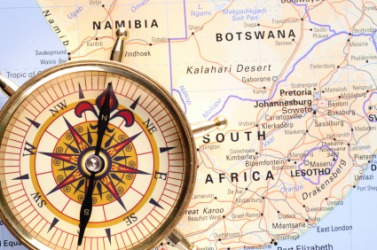 A map showing Botswana, formerly Bechuanaland.
---
Botswana
country in S Africa, north of South Africa: formerly the British territory of Bechuanaland, it became independent (1966) & a member of the Commonwealth: 224,607 sq mi (581,730 sq km); pop. 1,327,000; cap. Gaborone
---
Botswana
A country of south-central Africa. Originally inhabited by the San and later (after the 18th century) by the Tswana, the region became a British protectorate as Bechuanaland (1885) and gained full independence in 1966. Gaborone is the capital and the largest city.
Related Forms:
Bot·swa′nan

adjective

& n.
Botswana
---