border states
Border States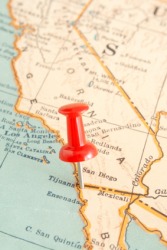 California is one of the border states.
noun
The definition of a border state is a state on the edge of the U.S. that is adjacent to either Canada or Mexico.

An example of a border state is California.
---
border states
slave states bordering on the free states before the Civil War: Mo., Ky., Va., Md., & Del.
---
Border States
The slave states adjoining the free states of the North during the Civil War. After Virginia joined the Confederacy in 1861, its western counties formed the new state of West Virginia, which along with the other Border States of Delaware, Maryland, Kentucky, and Missouri remained in the Union despite strong Southern sympathies.
---