noun
The definition of a booger is slang for a piece of dried mucus from your nose.

When you pick dried mucus out of your nose, this is an example of a booger.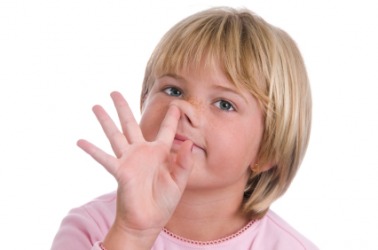 This kid is going after her boogers.
---
booger definition by Webster's New World
☆
noun
a gob or dried piece of nasal mucus
any person or thing, esp. one regarded as troublesome, unpleasant, etc.: often used humorously and affectionately
Webster's New World College Dictionary Copyright © 2010 by Wiley Publishing, Inc., Cleveland, Ohio. Used by arrangement with John Wiley & Sons, Inc.
---
booger definition by American Heritage Dictionary
noun
A bogeyman.
Slang Dried nasal mucus.
Slang An item that is unnamed or unnameable: "It's . . . like a pop-top . . . one of those sharp little boogers you pull off the beer cans" (Hunter S. Thompson).
Slang

a. A worthless, despicable person.

b. A person; a fellow.
Origin: Origin unknown.